About Us...
Dragonhart Computing is owned and operated by Marc Babin, with assistance from his partner Dvorah.
Marc, a native Napan, graduated from Heald Institute's MCSE program, immediately going to work for a software development company in San Francisco. He shepherded the IT department thru the following years of growth from 25 to 250+ employees, and its transformation from a small game developer to an Internet Commerce Software developer.
After the dot.com bubble burst he re-evaluated his direction, and moved back to Napa to create this company, in an effort to give quality technical support to the community.
Marc's work experience is broad, from help-desk support all the way up to building multi-processor servers at an enterprise level.
Dvorah supports Dragonhart Computing occasionally in an administrative capacity, but mostly she boosts my morale, squeezed into her own busy schedule as an educator and writer.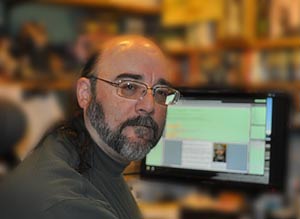 Marc Babin